Hi guys! It has been a long time since I've really posted any outfits or anything interesting. Now that classes are over and I just have to worry about a couple of critiques and a final, I have way more time to dress nice and to take pictures! Plus, the weather has been great, although my sinuses and allergies don't think so. Here is an outfit I wore Monday... It was over 80 degrees that day and I got a pretty bad sunburn on my shoulders! (Which is shaping up to be a lovely farmer's tan by now!)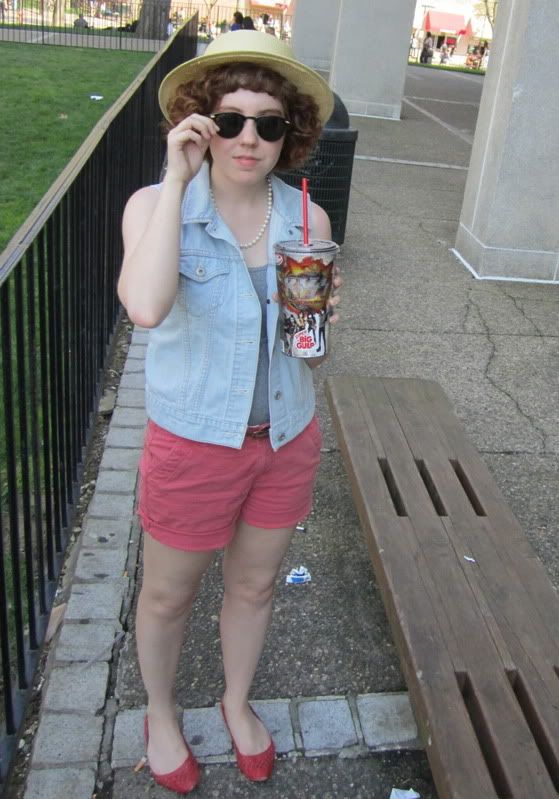 Hat - UO, Vest - LEVIS, Shorts - Eddie Bauer, Tank - Target, Shoes - UO
And here's a couple of "gems" from a few weeks ago!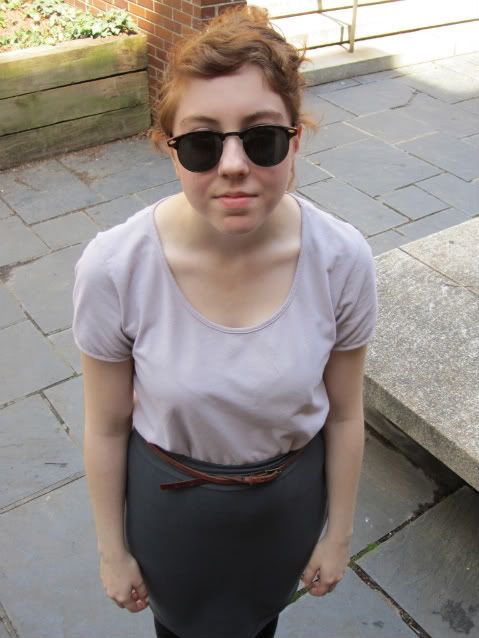 (My lovely boyfriend, Dean!)
May 10th I get to go back home to Scranton which means I will probably be posting outfits every couple days or so since I can set up my tripod!
I'm also planning to setting up an Etsy store this summer! I tried the Etsy thing a while ago for my artwork but I lost interest very quickly. I think I'm going to sell some DIY's, thrift finds, as well as crocheted pieces, quilts, and other cute little things I can make! I'm really over ~art~ right now and I just want to have some fun making useful stuff! I'll let you all know when I set that up!
By the way, have you checked out my
twitter
?