Hey everyone! It feels good to be back! Maybe that long hiatus was just what I needed. I feel passionate and excited to blog again, and I'm especially excited to get dressed up and take pictures! Its amazing what wearing a work uniform for about 3 months straight can do to a girl! Anyway, I started my junior year of college at Keystone College. I transferred from Temple to Keystone for a variety of reasons. Mainly, the cost of living in Philadelphia was too much, I changed my major, and I have bigger plans for myself back home in Scranton, (plans that involve living a life with Dean), than I do out in Philadelphia. Keystone is a big change from Temple, I am still adjusting. It is a beautiful campus and also has a pretty good art program but I do miss Tyler, and I do miss my friends greatly. I guess there are pros and cons to both campuses! I didn't leave Tyler because I didn't like it! That is one thing everyone should know! If you're considering studying art at Tyler, go for it! It is a great school if you have the money to live/eat in Philly! My budget in Philly didn't allow for much fun activities or much shopping so I'm much happier home getting to work, shop, and go to school! I'm also excited about my major! Art education! It just stucks I have to commute! GAS, WHY U SO EXPENSIVE???
But the absolute WORST part about all of this is that I don't get to see Dean. There is probably room in our schedules for about one weekend visit a month. The good part about this is, in December, Dean is moving up here to Scranton! I mean, we are putting our relationship through a lot of stress for the next three months, and it is very hard, but its for the best and it is working towards a long, happy, and no longer stressful relationship. As we keep calling this semester, it is the "beginning of the end!" I'm happy we have so much to look forward to! Once Dean lives up here, I'm pretty certain that will be opening a new, lengthy chapter in both of our lives. Which is a great thing!
Okay, that is enough catching up and school-talk. TIME FOR FUN! Here are a few pictures from the last roll of film I had developed! Summer fun in the sun! Although, I am SO glad summer has ended! I'm a fall gorl~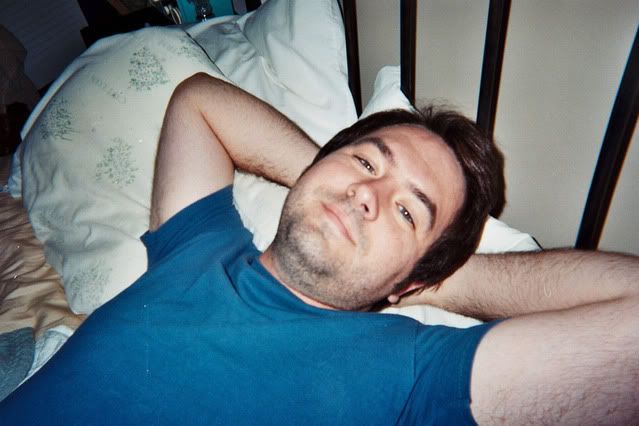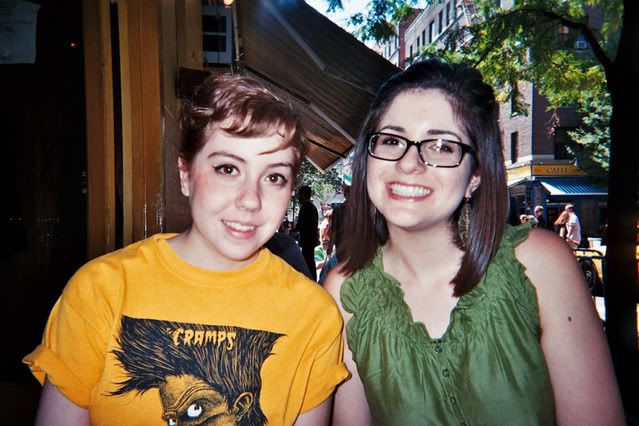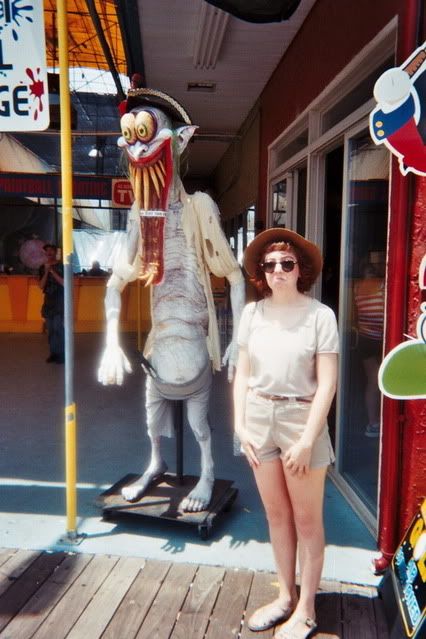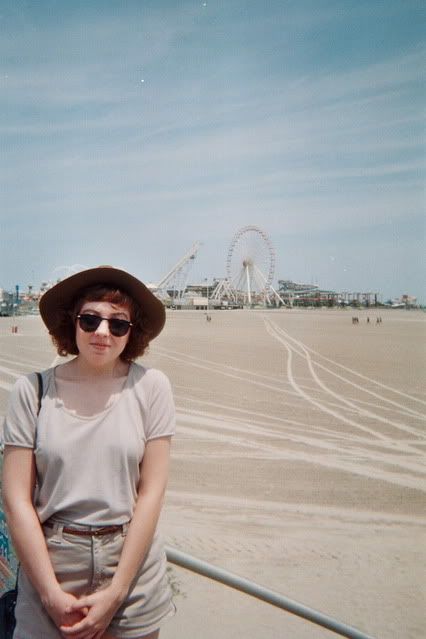 Speaking of summer ending, I FINALLY broke out the thick socks, leggings and Docs today! It felt so good. It was finally cold enough to bundle up! I can't wait for the cold weather and crisp windy days. I get so inspired with my outfits!
I also decided to cut my bangs today! Lately, I've been doing a weird sort of swoop that I've just been accepting and not really liking; I got so tired of it! I cut my bangs in "Bettie" style. It is a rounded/v shape. I LOVE them! I think I might want to exaggerate them a little more... what do you think? I think these bangs will stay for a while! I missed my bangs!
BEFORE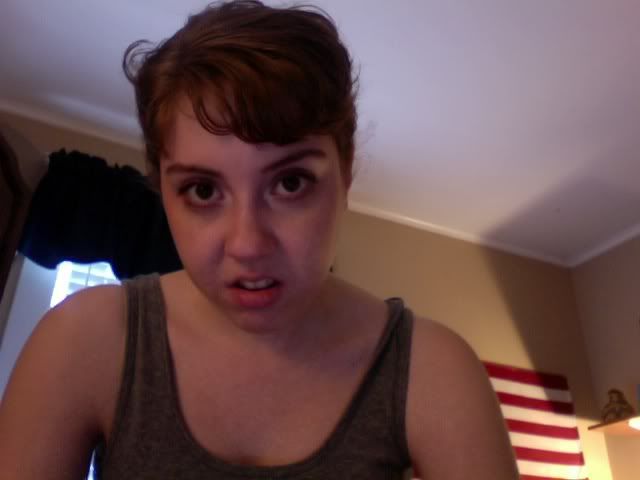 AFTER
By the way, like my Elvis photo printed on lacquered wood? My friends got it for me, it is one of my prized possessions.
My makeup routine has also been getting much more intense... I should make a post about it! I guess you could say I'm the ~CAT EYE QU33N~
I also have a fun DIY I did today, I think I'll put that in another post so I don't overwhelm you with such a long post! Hope everyone is doing well! Talk to you soon!~