Okay, so, you're all going to laugh at me and declare me the biggest loser you've ever met but, well, I guess those are my true colors... but want to know what I just finished making?
MY SKIRT FOR THE RENAISSANCE FAIRE!!!
That's right, friends. I've been working on my costume for the upcoming renaissance faire in August. I went to the renaissance faire twice yeeeears ago, but I've been wanting to go back for a while and I'm finally going to make it this year! AND, I decided what better way to celebrate my return than to have a kick-ass homemade costume? Uh, no better way! DUH!
I'm going for a bit of an elven, woodland, wench type of vibe. What do you think? The skirt is made from flannel.. and totally handmade! By me! Next on my list is a bodice/corset, chemise, and a hooded cape! And of course to find myself some elf ears. So that's right, you can all get on line now to order a sweet wench skirt from yours truly. GET YOUR TICKETS READY.
And now you know the real me. No, I'm not as cool as I seem online!
Here is a picture of me from the other day to make up for this nerdy post. At least I'm a HOT NERD!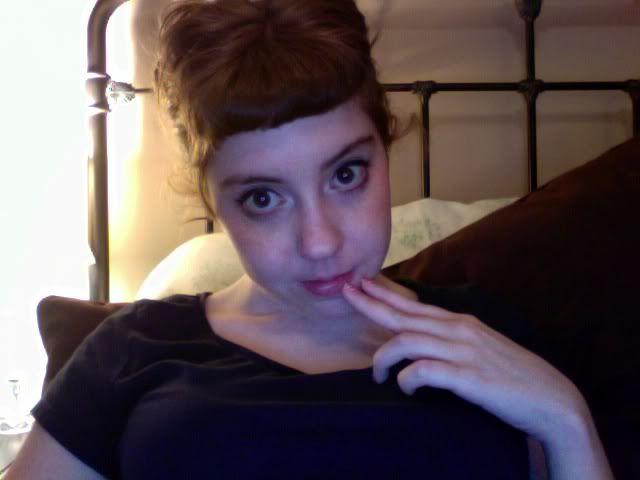 Cut my bangs a bit... ya like??
Should have some outfit posts later in the week! Since I haven't been dressing up as much, my wardrobe seems less exciting somehow. Weird!