Hey ya'll!! How is everyone doing? Great, I hope! I'm doing pretty well over here back in SCRANTON! It feels so good to be back home. I have a lot of really fun things planned this summer that will hopefully happen soon! These include seeing Girl Talk with my sister, going to Wildwood NJ with Dean, the renaissance faire, possibly Otakon if our finances permit and tons of coffee, pizza and thrifting with my old high school buddies! I really can't wait. I usually have a pretty lame summer but I am determined to have a better time this year. I will miss Dean so much since he will still be living in Philly for the rest of the year, but at least he will move closer in December! I just have to wait until then! I'll visit him/he will visit me in the meantime!
I'm currently looking for a new job, today I had an interview at FYE! I also have another interview at a different FYE on Friday! (It seems that FYE is the only place that wants to hire me!) (And assuming not everyone who reads this blog is familiar, FYE is just a CD/DVD store. They also sell a lot of anime and Justine Bieber things, haha.) Hopefully someone will call me back soon! I think my interview went pretty well today. Im crossing my fingers! Anyway, here is what I wore today!
(BTW, forgive the mess that is my room at the moment. I just moved back home from school yesterday and I'm still trying to get my life back in order!)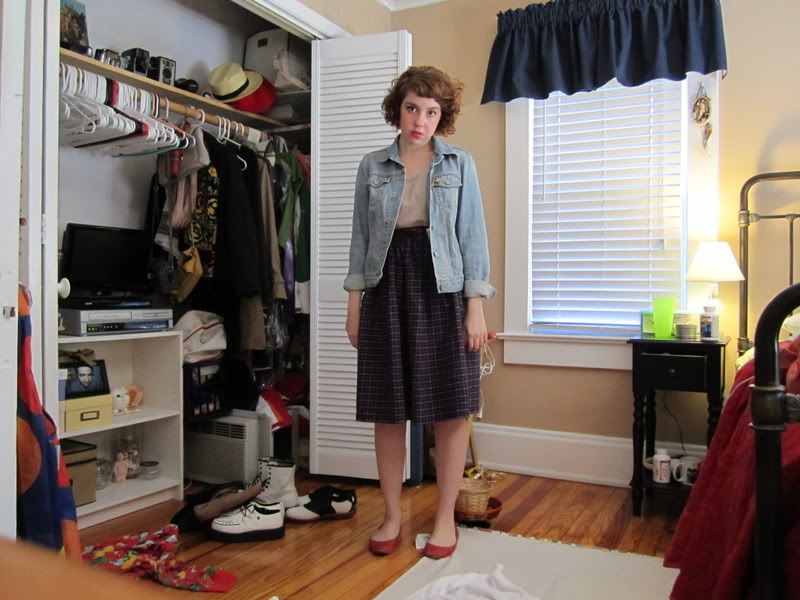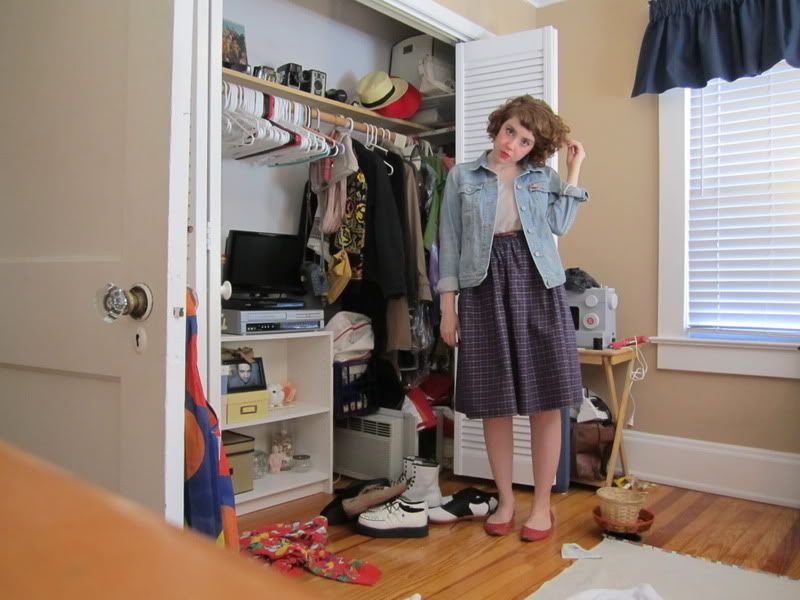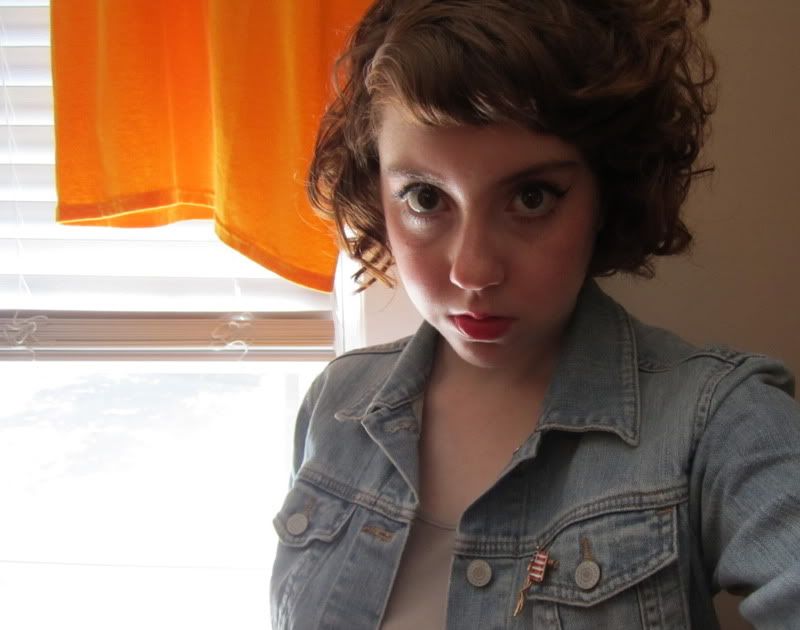 Denim Jacket - GAP
Shirt - American Apparel
Skirt - American Apparel
Belt - Urban Outfitters
Shoes - Urban Outfitters
Pin - Found in my house
A very 'American' look today, huh?
I also met my good friend from high school Nick for a little Salvation Army fun today! Even though it was 50% off all tickets today, I still only ended up getting two skirts since I'm REALLY low on money. Regardless they are great skirts! One needs to be hemmed, and the other just needs to be fixed up slightly which I will have plenty of time to do tomorrow. Then later in the day I went to the Shoppes at Montage with my sister! I had a gift card leftover from Christmas that my dad gave me, so I bought some really nice sandals from DSW. I wanted something comfortable, slip resistant, nothing between my toes (thongless), sturdy and of course nice looking! I'm really tired of spending money on shoes that aren't comfortable/versatile enough for everyday errands! I'm really glad I got the ones I did. They are not typically something I would go for since they are quite modest, but I think they are a great choice for the hot weather and running around doing fun stuff! I will totally post pictures of my skirts and my shoes tomorrow!
Since school is over and I'm jobless currently, I will have a lot of time to devote to this blog. Stay tuned!
By the way, I'm going to make HOMEMADE SOAP over the summer with my sister! How cool is that?! I'll keep you posted!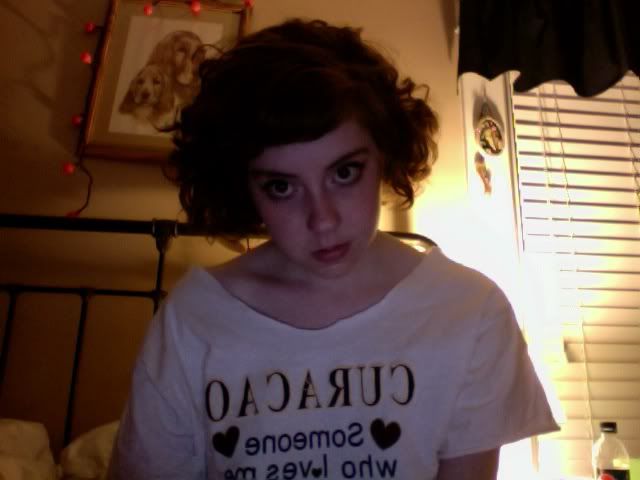 Do you like my Curacao shirt? Thanks, Grandma!!!! <3