Hi everyone! Sorry I haven't posted in like a week... I've been too lazy to take pictures of my outfits. I swore to myself I would try harder though! Still no job, so I don't really have a good reason as to why I haven't been posting. I've been reading about DIY wedding tips and the beloved CWC Chris-chan most of the week, so, no, nothing going on here. No more excuses!! Anyway, here's an outfit from sometime last week that I never posted! (Mostly because the image quality SUCKS!)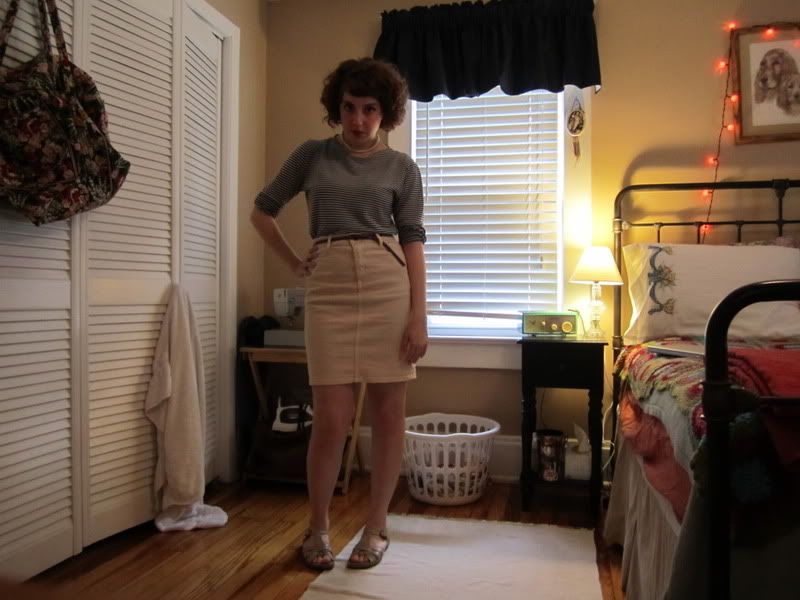 Shirt - American Apparel
Skirt - Thrifted American Apparel (From consignment shop)
Belt - Urban Outfitters
Shoes - DSW "BareTraps"
And here is what I wore today! The weather this week has been really awful so I haven't really worn anything to spectacular. I wanted something comfortable for the rain, yet still fun today since I went out to eat with my mom and sister. I decided to break out the creepers! I always wear my creepers in the rain since it keeps me about two inches out of the puddles. Enough small talk, on with the pictures! OK!!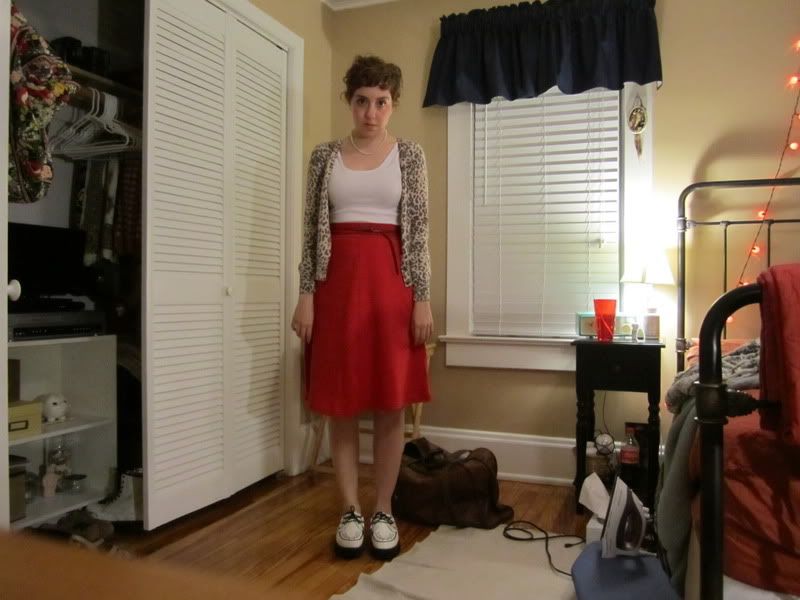 Tank - Target
Cardigan - H&M
Skirt - American Apparel (Free from their April Fool's sale!!!!)
Belt - Urban Outfitters
Shoes - T.U.K. Creepers
By the way, I painted my nails! I love this Revlon color I bought in a bargain bin at Target. It is called "Make Mine Melon" the consistency was a little soupy but it is okay, I love the color! I also did some awesome white polka-dots! I took the idea from one of
Gem Fatale's
Tuesday tips! (Click her name for a link to her AWESOME blog!) I used one of my sewing straight-pins and stuck the sharp end in a pencil eraser for support... then you just dip and stick into the nail polish! Quick, fun, easy and flawless results! (A lot of waiting around for polish to dry... your nails need to be completely dry before putting the dots on!!)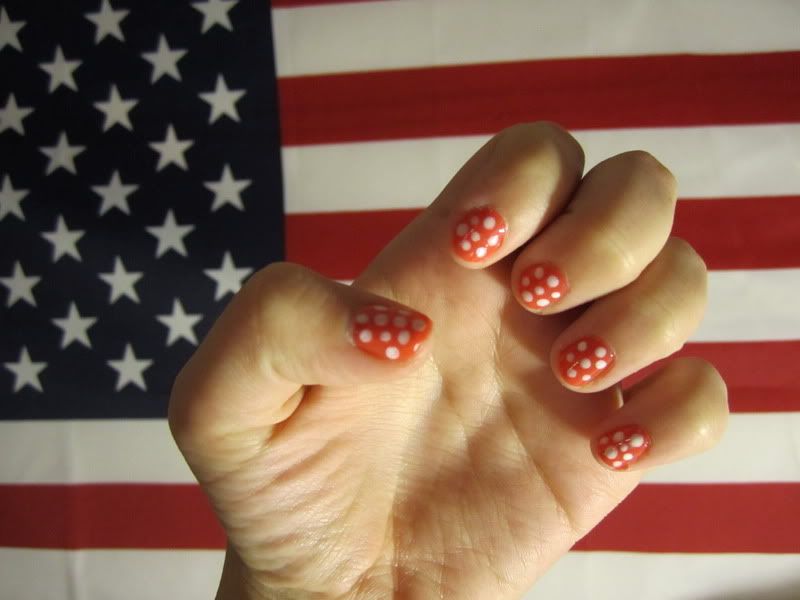 See you soon! ...I promise!